On 2nd of June 2023 RSCDS Dunfermline hosted a Ball to commemorate, not only the RSCDS centenary but also our late Honorary President, Janette McSporran and we were delighted to welcome Janette's family and Jimmie Hill to our event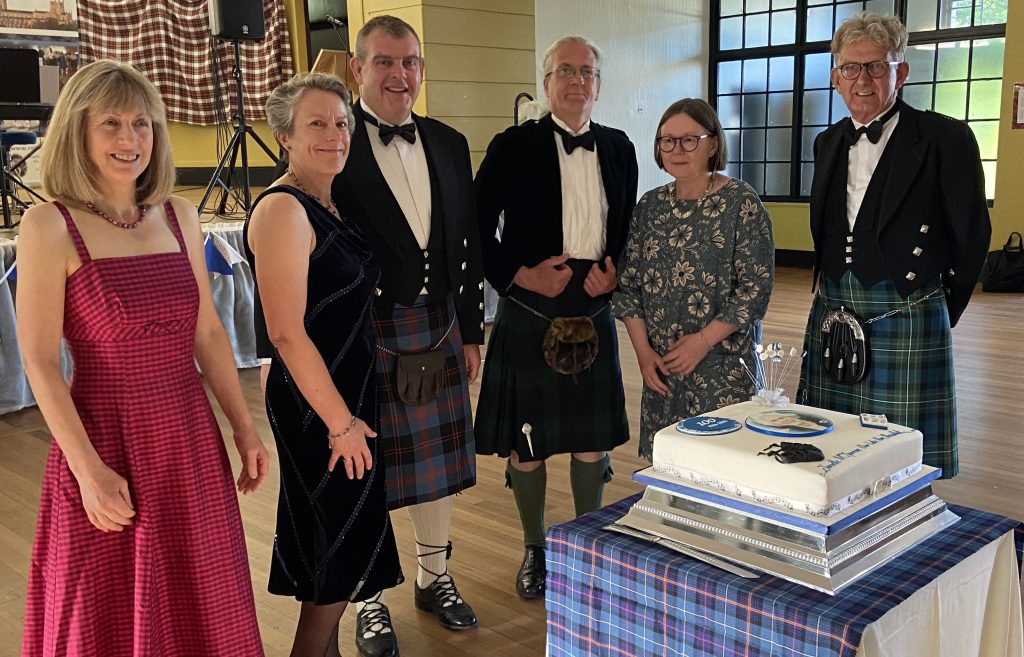 To start the evening Janette's daughter Nan and son John cut the cake, beautifully decorated with a picture of Janette, the RSCDS logo and motifs referencing her love of music and dance.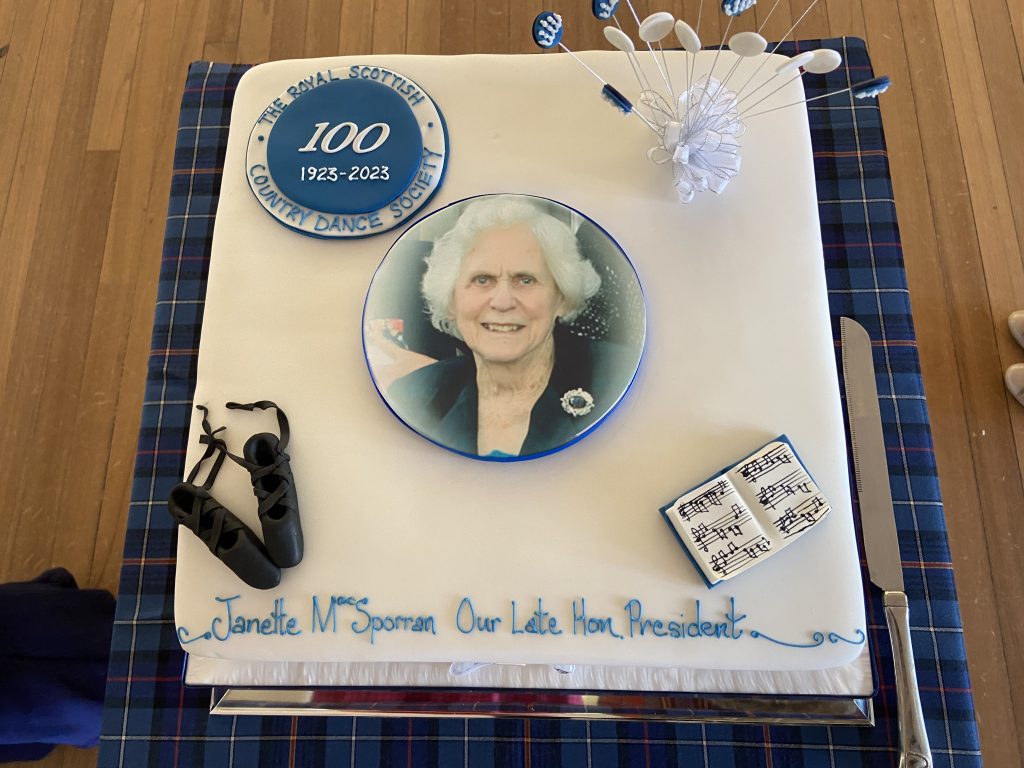 After a magnificent meal, Jimmie Hill spoke, with many funny anecdotes, about the link between Janette's parents and the establishment of the RSCDS, as well as all her work playing for, and teaching classes. A short musical medley of Janette's favourite tunes compiled by Frank Thomson followed.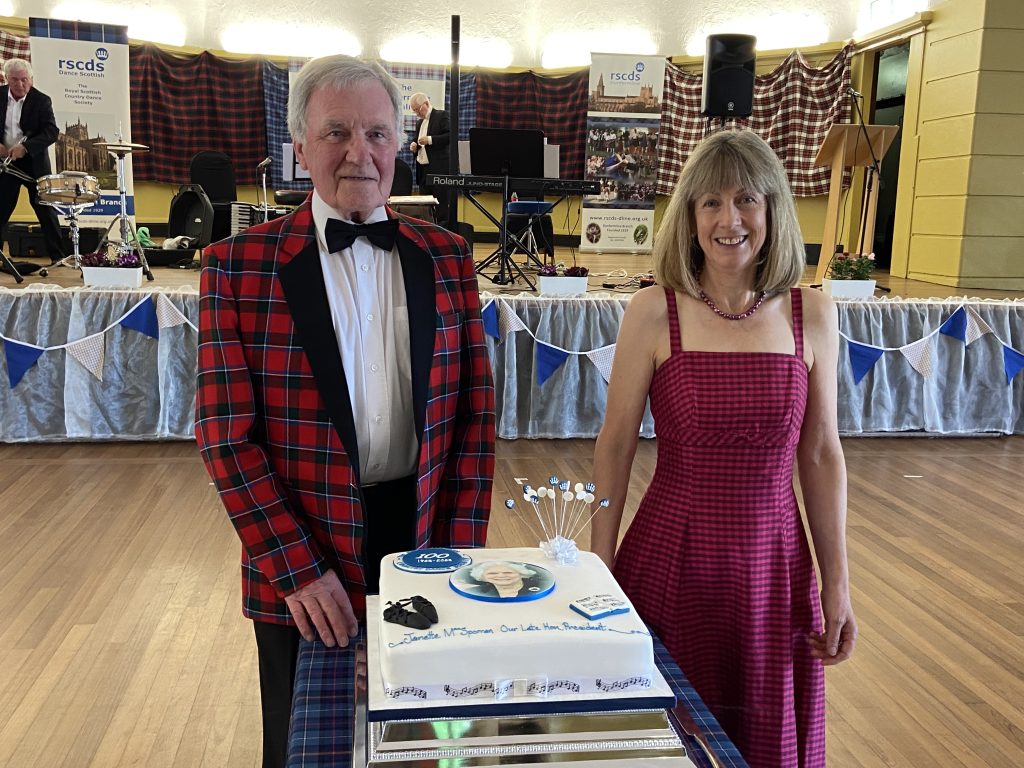 The Grand march signalled the start of a lively programme of music and dance, and a great evening was enjoyed by all who attended.