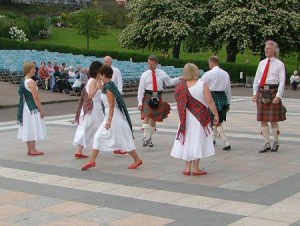 The demonstration team meet on an irregular basis when rehearsing for demonstrations. Each year, we participate in the open air dancing at Princes Street Gardens, Edinburgh.  (See photo on left.)
Recently, we have provided Scottish Country Dancing demonstrations in local venues, as well as participating in a cultural exchange to the Czech Republic.
We are always open to suggestions for other demonstrations – please feel free to contact us for further information!